Hi everyone!
On August 15th, I left to Lahti (Finland) where I will be studying and living for the next 4 months.
I was invited to spend the weekend at a friend's place in Jyväskylä, about 2 hours away from Lahti. On Saturday, I had the great opportunity to visit his flying club and airfield in Pieksämäki. After a short familiarization flight with him to explore the area and local procedures, I had the honor to fly his glider, twice. Finland is even more beautiful from the air, as you can tell from the pictures. We ended the day with a delicious dinner and traditional Finnish sauna.
Here are some pictures of my flights in Finland!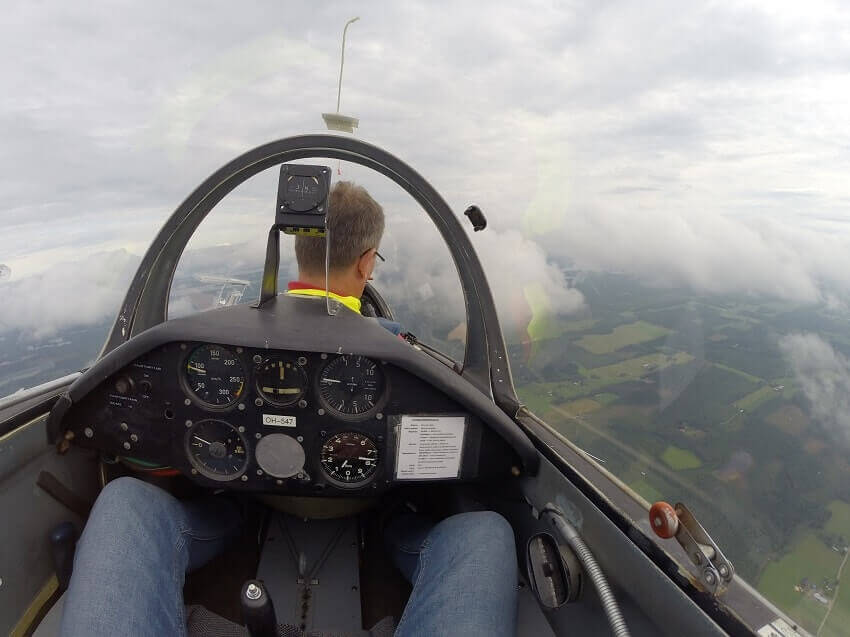 After the familiarization flight, it was time to fly my friend's glider, a Mini Nimbus. My first time in this glider and the first time I flew a glider with flaps solo. But what a great airplane to fly!
What an incredible scenery!
You can tell I was happy 🙂
What an incredible first weekend here in Finland. On to the next adventures!
Have a great weekend!
Senne